NorthStar Contracting Group, Inc. wants to congratulate the South Florida Water Management District (District) and its staff of dedicated engineers, scientists and managers for receiving the Project of the Year award from the Palm Beach Branch of the American Society of Civil Engineers (ASCE)!!!
Each Spring, the Palm Beach Branch accepts nominations for their annual Branch awards. The awards honor excellence in civil engineering and service to the engineering profession and are presented at their annual Engineers in Government Night event.
For 2017, the Project of the Year award was given to the District for the Everglades Agricultural Area (EAA) A-1 Flow Equalization Basin (FEB) project by the Palm Beach Branch.  NorthStar, and our Water Resource Group, was the design firm that supported the District on this important project that is part of the District's Restoration Strategies program which is intended to provide clean water for the Everglades.
Again, Congratulations to the District's staff and all those that supported making this important project a reality for Everglades Restoration!!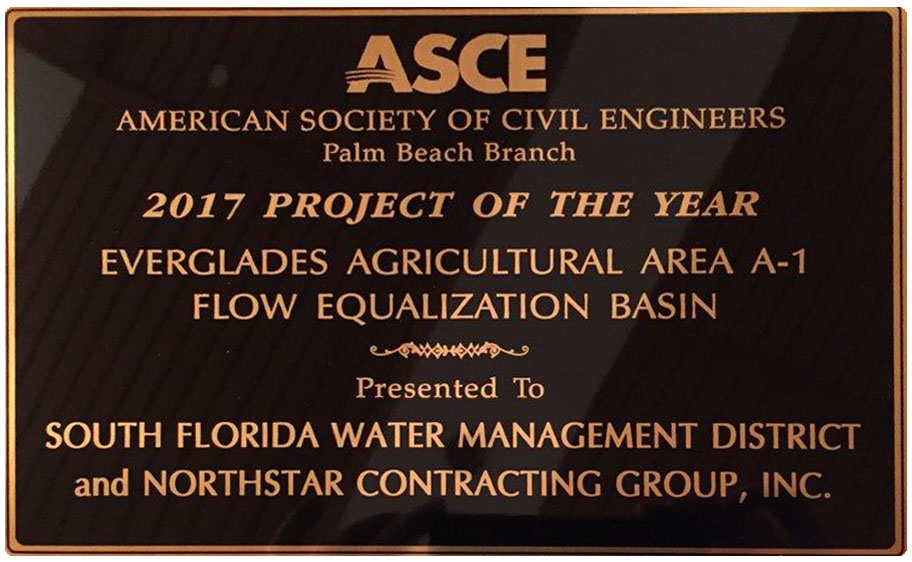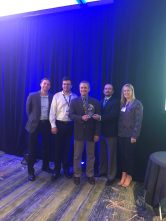 For more information please see the Project Nomination form and or the EAA A-1 FEB project write up on the NorthStar page at EAA A-1 Flow Equalization Basin